New Lamborghini Urus
A Declaration of Freedom
Discover unparalleled luxury the moment you get behind the wheel of a new Lamborghini Urus, available at our prestigious Lamborghini dealership near Wellesley. Every moment spent driving this elite vehicle will be an absolute delight. Investigate the range of Lamborghini Urus models and uncover the exquisite interior features and extraordinary performance capabilities during your visit.
Schedule a test-drive at Lamborghini Boston, where our well-versed sales team will walk you through the remarkable aspects of this premium SUV. We're eager to help you choose the perfect Lamborghini Urus lease or finance option to suit your needs today!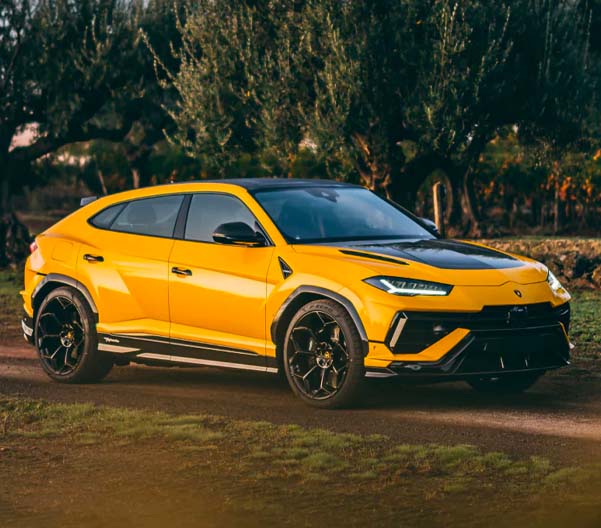 What Are the New Lamborghini Urus Trim Levels?
The Lamborghini Urus trims include:
Lamborghini Urus

Performante
Lamborghini Urus

Pearl Capsule
Lamborghini Urus

Graphite Capsule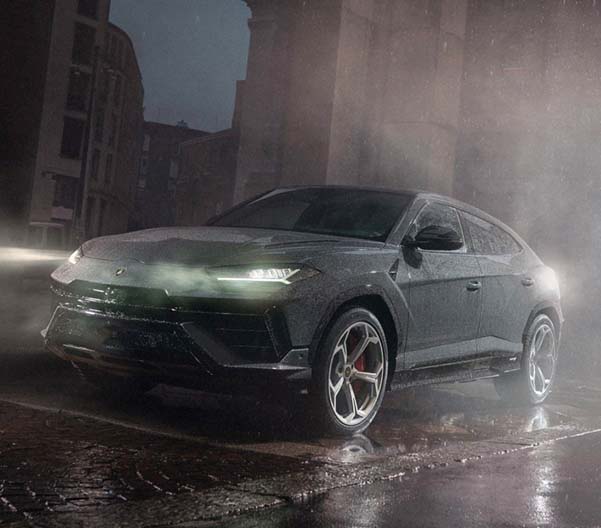 New Lamborghini Urus Specs
Curious about the Lamborghini Urus specs and performance capabilities? The new Urus offers a 4.0-liter V8 twin-turbocharged engine that can deliver up to a pulse-pounding 657 horsepower. Buy a new Urus S or Urus Performante in Wayland and you'll be at the head of the pack every time you get behind the wheel.
Never settle for anything less than you deserve; upgrade to a new Lamborghini Urus and discover the host of performance-focused features this sports car has to offer, including:
4.0-liter V8 twin-turbocharged engine with up to 657 hp & 627 lb-ft of torque
Top track speed of 189 mph
0-to-60 mph in under 3.5 seconds
ANIMA Selector
New Lamborghini Urus Interior Features
The Lamborghini Urus doesn't just boast an iconic, aerospace-inspired design that announces its arrival anywhere it goes. It also offers a variety of modern features that'll make your cabin a veritable oasis while out on the road, a luxurious home away from home that'll have you taking the extended route every time.
Relax in a cabin that includes touches of Alcantara and a carbon fiber trim, and tech features like intuitive touchscreens and a 21-speaker sound system are just a few of the delights you'll discover with a new Urus.
Interested in buying or leasing a new Lamborghini Urus Performante? The Urus Performante offers a top speed of up to 190 mph and an ANIMA Selector with different drive modes, making it easy to tackle any terrain you have in mind.
Additional Lamborghini Urus interior features include:
Two intuitive touchscreens with haptic feedback
Interactive voice commands
Bang & Olufsen® sound systems with 21 speakers
3D Sound technology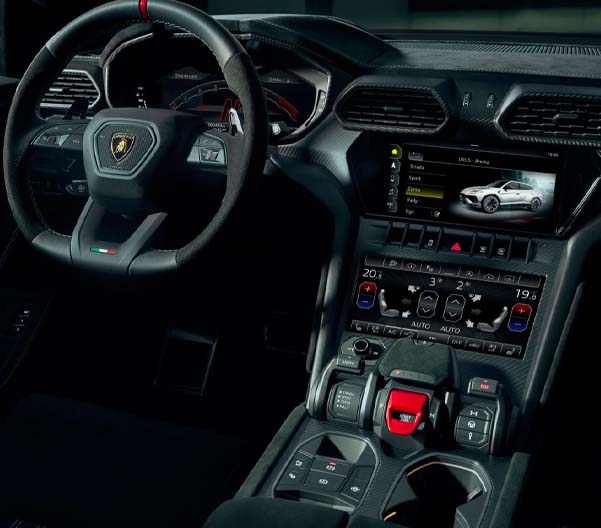 Ready to buy or lease a Lamborghini Urus of your very own? Reach out to Lamborghini Boston and our team can get you set up with a test-drive. Once you're behind the wheel of this ultra-powerful sports car for yourself, we know you'll want to get the keys and add it to your driveway right away.
Speak with an expert at our Herb Chambers Company and we'll help you buy or lease a new Lamborghini Urus today.